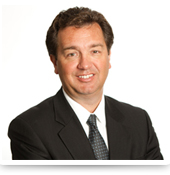 With over 25 years of search experience, Kevin has cultivated strong relationships with the finest industry leadership built upon his passion, discipline, focus, and tireless pursuit in identifying and attracting world-class talent.
Prior to joining Slayton, he was employed by a boutique retained executive search firm where he successfully executed searches for executive level talent including CEOs, CFOs, President/GMs, all functional leadership roles and Board of Directors positions.
"I'm excited to join the Slayton Search Partners team. Their reputation and standing in the retained executive search industry provides an excellent opportunity for me to provide the highest level of service quality for my clients," said Kevin Logterman.
"It's exciting to have Kevin on our team.  He's a leading expert in his field and brings a level of passion and dedication to his craft that fits perfectly with our culture," says Rick Slayton, Managing Partner & CEO of Slayton Search Partners. "We work relentlessly to provide our clients with access to unmatched executive level talent. Expanding our team with Kevin will further our commitment to delivering an exceptional search experience for our clients."
Kevin holds a Bachelor's Degree in Business Administration from the University of Wisconsin.
About Slayton Search Partners
Slayton Search Partners is a top retained executive search firm, serving some of North America's most recognized companies.  Slayton's limit-less® approach to executive search has made the firm the first choice of U.S. businesses and organizations who demand the best possible search results.  By focusing on a structure that balances the size needed to do the job with the size needed to deliver personal attention and service, Slayton avoids restrictions that limit traditional search firms.  This helps transform the relationships with our clients into a limit-less® opportunity for high-quality solutions.
Slayton's combination of highly experienced and focused search professionals, coupled with its record for attentive personal service, has made it one of the most highly-respected retained executive search firms in the country.